TECHNICAL DATASHEET
MODULAR – AIRLINE TROLLEY SYSTEM
DESCRIPTION
The Sabre Modular is a compact, easy to use airline trolley system designed to provide portable clean air in restricted access areas.
Versatile and robust, it consists of a lightweight stainless steel hose reel unit and cylinder frame that can be used independently or together. The frame is designed to carry a pair of cylinders and, where required, an additional frame.
Long duration operation is made simple through adjustable cylinder bands and high pressure cylinder connectors to accommodate a variety of cylinder sizes at both 200 and 300 bar. Non-return bleed valves fitted to the cylinder connectors enable cylinders to be replaced independently for continuous operation.
APPLICATIONS
The Modular is suitable for use in situations where clean air cannot be guaranteed or portability is essential.
APPROVALS
CE marked to EN139
TECHNICAL DATASHEET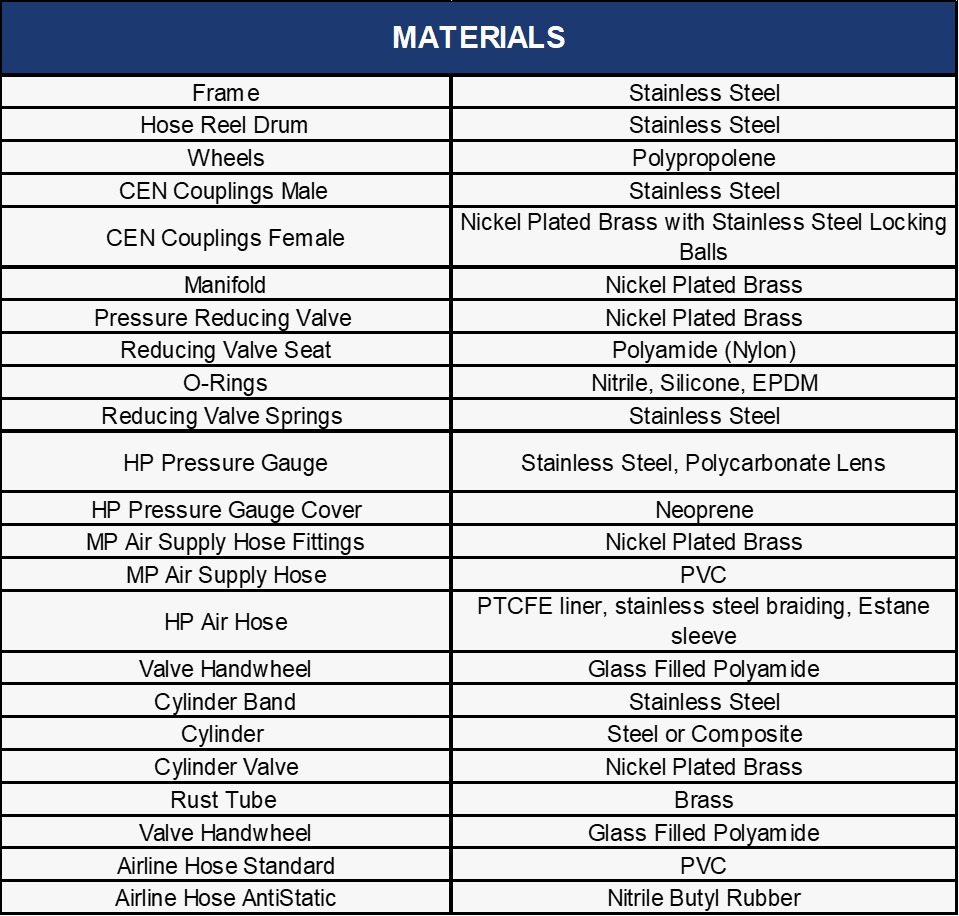 MAINTENANCE/CLEANING/SERVICING
N.B – Cleaning should only be carried out as specified in the user instructions. Maintenance and Servicing must only be performed by trained personnel following the procedures in the service and Maintenance manual.